February 10th 2022
by Aude Camus
A French restaurant named after the Roman god of wine, Bacchus has opened its doors in Sheung Wan at the end of 2021. As suggested by the name, wine plays a lead role at Bacchus and the wine list featuring more than 800 labels is one of Hong Kong's most extensive ones. Wine connoisseurs and amateurs alike are in for a treat at the restaurant which is the only one in town to offer a wine pairing suggestion for each and every individual dishes.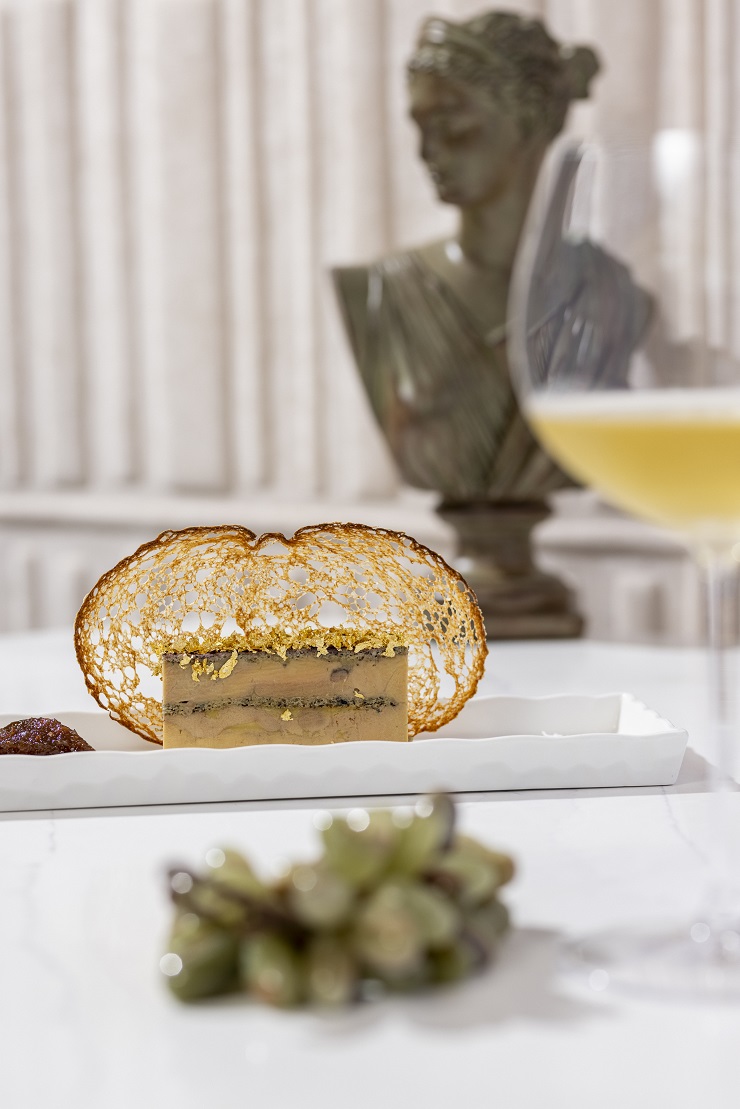 The restaurant's wine program is helmed by Hervé Pennequin, a dedicated wine educator and sommelier who was awarded ASI's 3rd Best Sommelier of the World in 2004, as well as the highest distinction of "Chevalier de l'Ordre du Mérite Agricole" by the French government for the work he has done to impart French culture throughout the world. I caught up with him to get his thoughts and insights on the local wine market and its evolutions over the past 10 years.
Hey Hervé. Thank you for taking the time to answer these few questions. You first arrived in Hong Kong in 2010 and have had plenty of time to study the local wine market since then. Can you tell me more about its specificities in terms of consumer habits and trends?
When I moved to Hong Kong in 2010, I was pleasantly surprised by the wine knowledge displayed in the local F&B industry. What struck me most was the cultural habit of bringing your own wines to restaurants, which was something I'd never seen before in France and in the US where I worked. As a consequence of this, the wine programs in Hong Kong's restaurants had to adapt to fit tastes and budgets.The sales of Bordeaux wines was high in any market segment, which I suspect is a taste leftover from the British era. Australian and Kiwi wines were also well represented.
Have you seen these trends and habits changed over the years?
The demand for Bordeaux is not as high as it used to be anymore. This is due to a growing interest and appetite for Burgundy wines. It all started because the price of Bordeaux reached an all time high, encouraging some people to look for better value wines such as the Burgundy ones. But there were still regarded as lesser quality wines. In the last few years, climate disasters such as frost and hailstorm have resulting in Burgundy shortage, forcing winemakers to be more cautious about the quality of the wine they were producing and resulting in a rise of the prices. Burgundy wines are not disregarded anymore, neither by the wine critics nor by the public.
We've also seen a global growing interest for biodynamic wines in the past few years. I know that the company which owns Bacchus has worked on developing its business with estates that conduct their farming under sustainable and biodynamic methods. Do you see an appetite in Hong Kong for these wines?
Absolutely, sustainability and organic farming along with the biodynamic philosophy of making wines have taken Hong Kong by storm. Most restaurants, wine directors and sommeliers have crafted wine programs centered around wineries and winemakers using sustainable methods as the thirst to respect nature in both food and beverage has only grown in our daily lives. It falls upon us as wine professionals to be the ambassadors of such wineries and show the result of the hard work that it takes to obtain a real product with intrinsic values and taste for better health.
With 800+ labels, the wine list at Bacchus is one of the city's most extensive one. Can you tell us more about this exceptional wine-list that you have curated?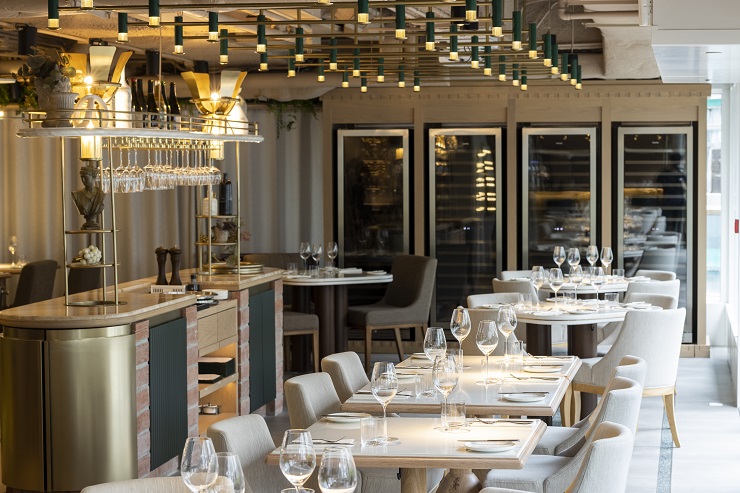 We wanted to curate a wine list that not only showcased the world's best estates but also offered great value for our guests. Through our close relationships with wineries and other wine partners, we are committed to build a program that will please any palate, any budget and most importantly, elevate the food items we created with the executive chef, Mickael Messina.
As a wine-centric restaurant, the offering is as important as the ambiance where we welcome our guests to enjoy great wines without breaking the bank! It is not about encouraging drinking for drinking but drinking for sharing, for caring, for enjoying friends and family in a joyful atmosphere… Hence our restaurant name Bacchus, the God of Wine.
What are some of the gems on the wine-list only a true connoisseur would spot? 
There are many!
The biodynamic Champagnes from Minière F&R are superb, aged in oak and produced in very small quantity, as best demonstrated in the Blanc Absolu (HKD 1,100). Jérôme Coessens is another rising star of the Champagne world and we are listing his Largillier Blanc de Noirs brut (HKD 1,180) which is powerful yet elegant.If you're looking for minerality, I would recommend Domaine Bzikot's Saint-Aubin white (HKD 680).
Some of my other favourite picks on the wine list are The Cuvee Coudraies (HKD 620) by Domaine des Closiers – a small family winery in the Saumur area (Loire) that is gaining the reputation of being the successor of Clos Rougeard, an iconic winery with highly sought-after wines from Cabernet Franc, but also Les 2 Monardes (HKD 380) by Domaine de la Monardière – a domain which produces white and red Vacqueyras wine made from old vines of Grenache. Last but not least is Domaine Michel Arcelain, Beaune 1er Cru Clos des Mouches. This elegant and floral red wine is listed at HKD 880.
Bacchus is the only restaurant to offer a wine pairing suggestion for each and every dish on the menu. Can you tell me more about the work that goes into finding the right pairing for each dish?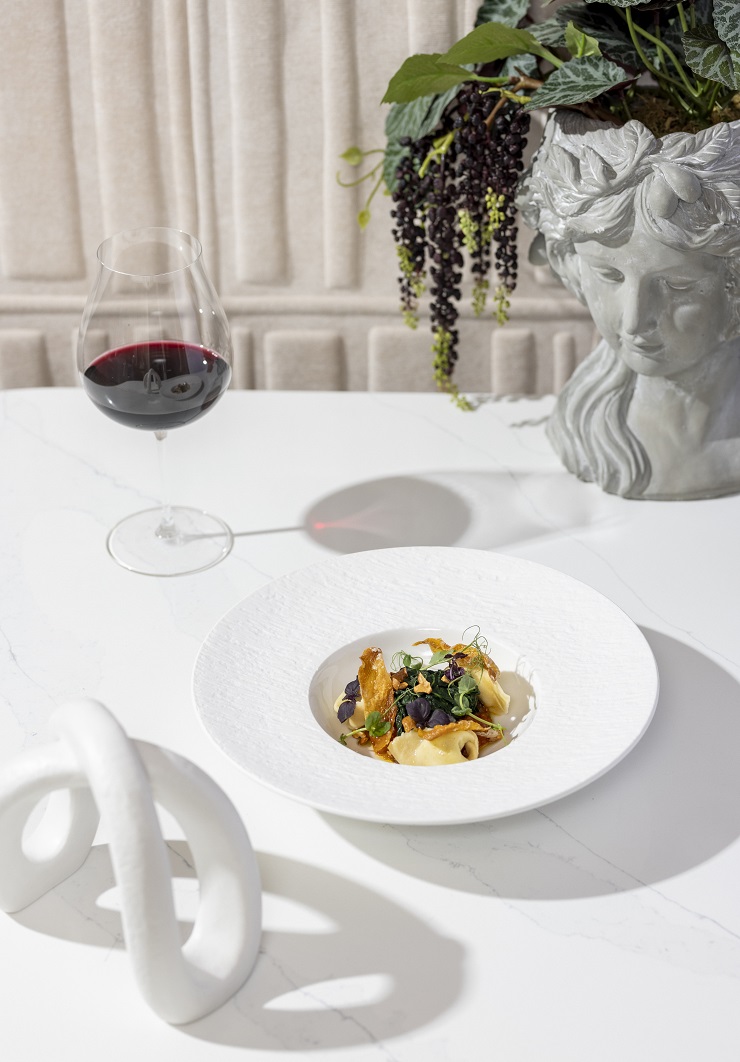 Funnily, when one could think we first created the dishes and then started to look for the right wine-pairing we actually worked the other way round. I've had this idea of offering a-la-carte wine-pairing in my head for a very long time. Since I worked as a head sommelier at Lucas Carton restaurant in Paris back in 1992, actually. Back then, this fine-dining restaurant was suggesting a wine-pairing by the glass for each dish and I've always thought I'll do the same one day. I started by curating a selection of wines which I wanted to showcase whether because they were rare, mostly unknown (such as Chateau Chalon – a French wine from Jura which is very dry with nutty notes) or worthy of interest. We had to dissect each wine with the chef to understand their aromas, texture, structure, power, elegance, flavours and length in order to be able to find the right dishes to elevate these wines.  It really takes two to work this way round and I'm glad chef Mickael and I were able to work hand in hand.
What are some of the things wine-lovers should be looking forward to at Bacchus?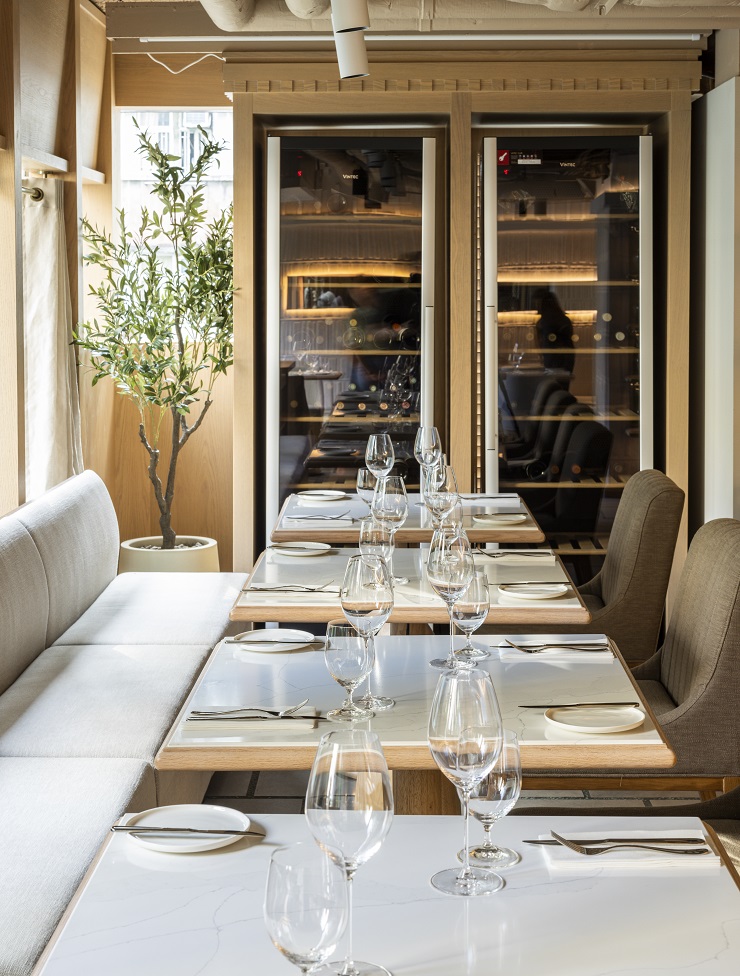 We are launching a few exciting wine programs in March.
First will be our Wine Week, happening the first work week of each month at lunch time (12-3 pm) and giving you the opportunity to sample wines from a different region every month. The three-course and three-wine menu is priced at HKD 888 and we will feature wines from Burgundy Côte de Nuits (March), New Zealand (April), Rhone (May), USA (June), Provence (July), Loire (August), Burgundy Côte de Beaune (September), Australia (October), Italy Piedmont (November) and Champagne (December).
On weekends, we also invite you to join s for our Bacchanales du Vin during which you can enjoy two-hour of unlimited serving of six 1er and Grand Crus wines for HKD 1,688.
Chef Mickael and I also bring our wine-centric experience to your home with our Chef and Sommelier at homeexperience with a minimum spending of HKD 3,888 per person.